UPDATE – 23rd Nov. 2021 :
…
The bad news is that unfortunately, due to the current situation, the following stars will not be able to take part in the GCC Dortmund this year: Tom Felton, Sarah Wayne Callies, Osric Chau, Tommy Flanagan, Jenna Coleman, Olivia D'Abo. We are extremely sad about that, especially because the shoots for both Tom and Jenna have been sold out since yesterday.
…
German Comic Con Dortmund has announced Tom Felton for their event in December.
The event will take place at Messe Dortmund, Rheinlanddamm 200, 44139 Dortmund, Germany.
Tom will be there on 4th December & 5th December 2021 (Saturday & Sunday) !
We are looking forward to welcoming Tom Felton at the German Comic Con Dortmund this year in December.
Don't miss this chance and meet him personally at the German Comic Con Dortmund in December 2021.
+++ Important +++
Tom Felton is a SPECIAL GUEST, i.e. the VIP vouchers from the VIP ticket can unfortunately not be redeemed with him.
He will be at the the German Comic Con on Saturday and Sunday.
source: German Comic Con Dortmund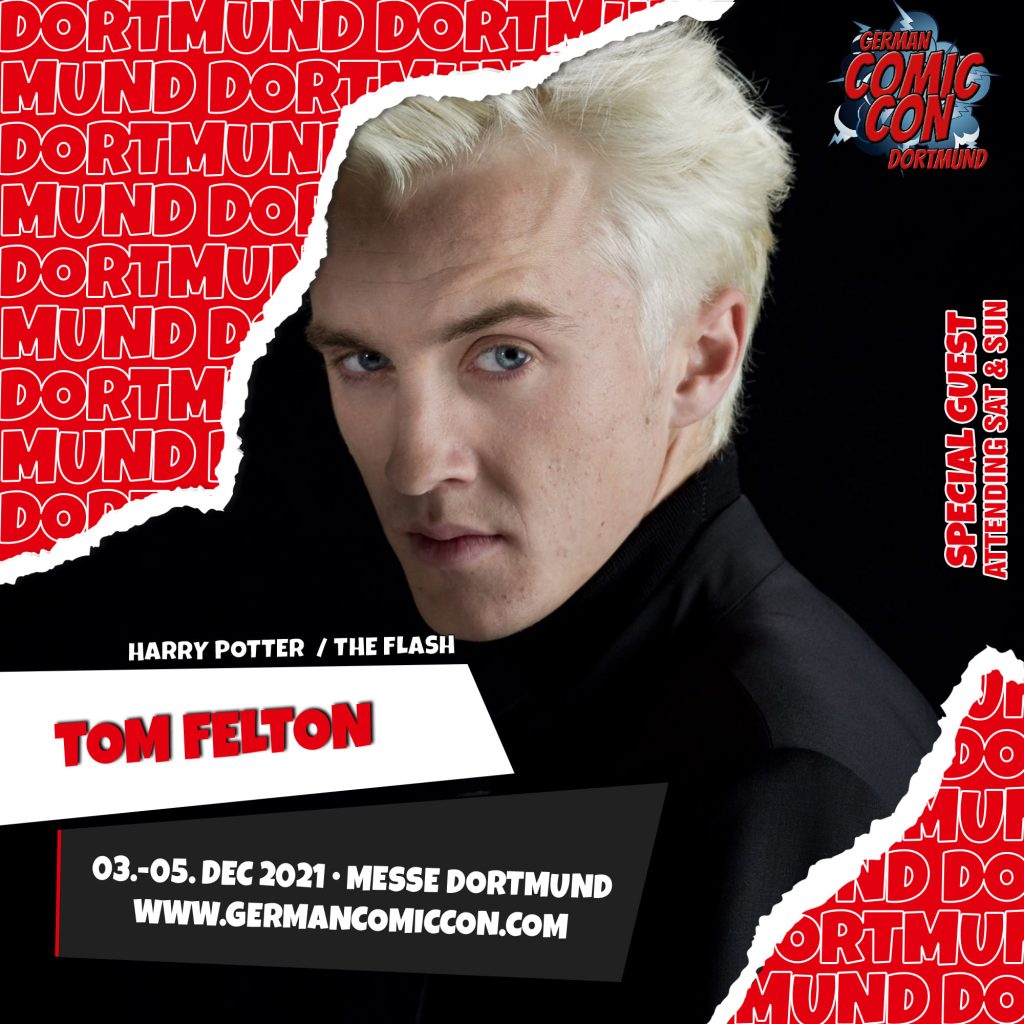 >>> Get your tickets here! <<<
Autographs – 80 € / Photocall – 90 €
More infos on their official site , twitter , instagram and facebook !
***
Please note!
As always, there is always the chance of cancellation
due to work or personal commitments.
***