Bubble Comics Con has announced on their social media pages that Tom will appear at their December 18-19 convention.
On December 18 and 19, our favorite Slytherin, Draco Malfoy, will personally attend BUBBLE Comics Con! British actor Tom Felton will perform on the stage of the festival and answer your questions, as well as sign autographs and take photos with everyone.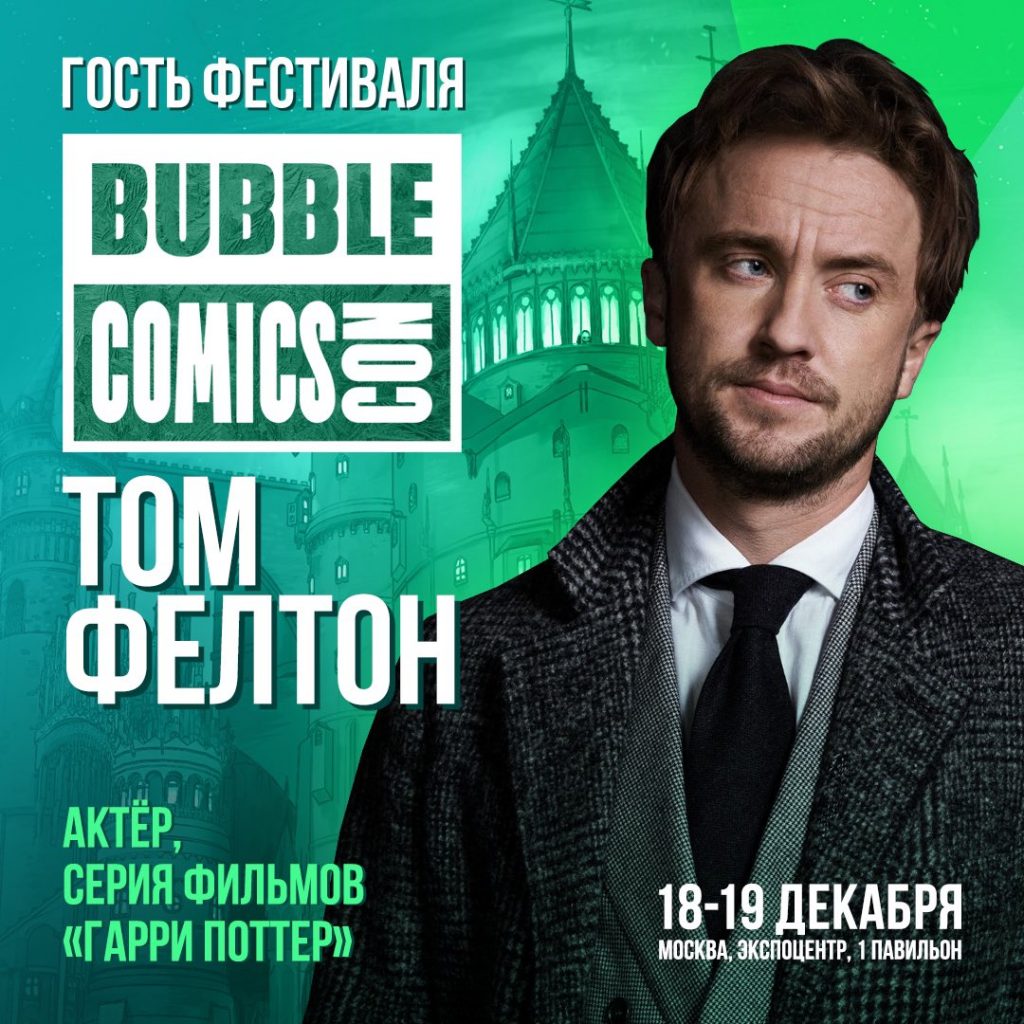 You can purchase entry tickets at the convention's website. At the moment they have not updated their website with information about autograph and photo prices for Tom.
As always with conventions – particularly during this time – cancellations are a possibility. If you have further questions about the convention, please read the FAQ on their website, or contact the organisers.