Tom's birthday is now a month away, and we are pleased to announce that Random Acts of Felton is back for another year!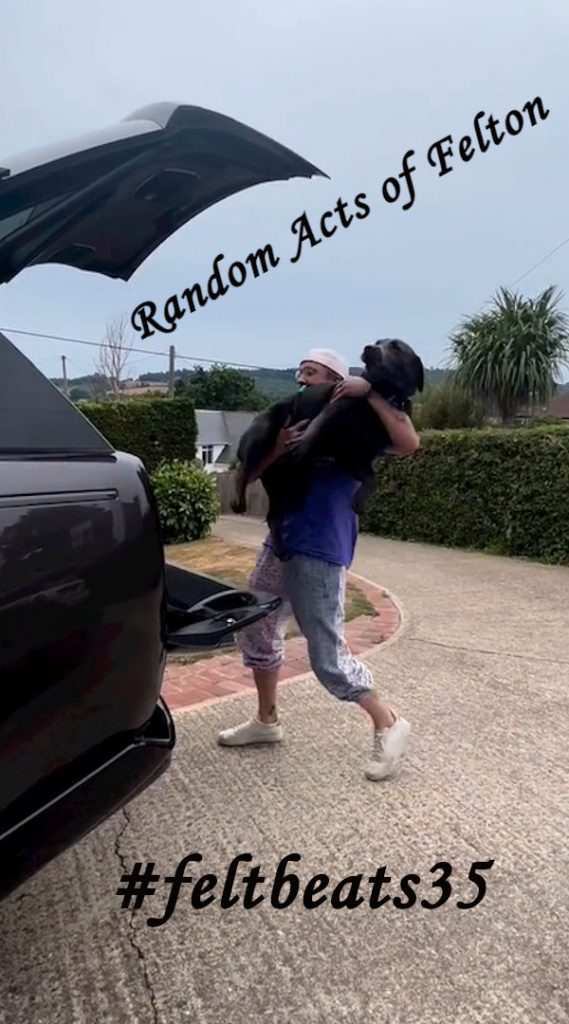 We know Tom is someone who always brings light and cheer into the hearts of his fans and those around him. He is giving and kind to everyone he meets – and we feel like spreading that spirit as far as possible is the best gift anyone could give him!
So, we're asking fans to commit a Random Act of Kindness in the Tom Felton spirit, and we are again going to be hosting it on our Instagram account!
What is a Random Act of Felton?
Here are some amazing ideas for Random Acts that fans have done when we run this project:
– Donated money to animal shelters, and toys to childrens' hospitals
– Posted flyers around their school with positive affirmations to give to friends
– Baked cakes and food for others, helping to cheer them up
– Volunteered their time for good causes
– Written and performed songs for their loved ones
If you need any more ideas, checkout our #fektbeats33 highlight on Instagram!
How to submit an entry:
1. Post a photo/video on Instagram to your public profile with the details of your Random Act in the description
2. Add the hashtag #feltbeats35
3. Tag our account – @official_feltbeats
4. We will create an Instagram story for Tom on his birthday that includes all the posts
NOTE: Because Instagram has a highlight limit, we're only going to be posting Random Acts of Felton. If you just want to wish Tom a happy birthday, please feel free to tag him in your posts, but we will not be putting it on our story. Thanks for understanding  🙂 
–
Also, make sure your account is public, because we cant's see the tag otherwise 😉