Earlier today, Tom Felton and Matt Lewis competed in a series of sports for the launch of Nintendo Switch Sports at London's Westfield White City.
source: Express.co.uk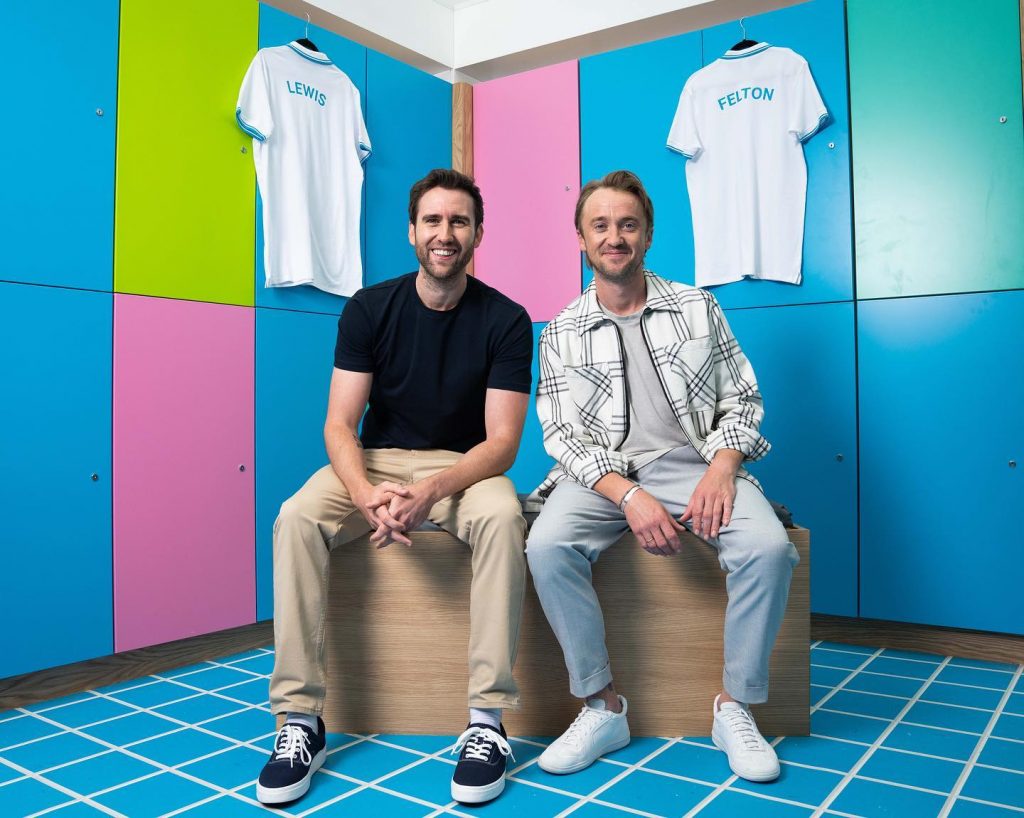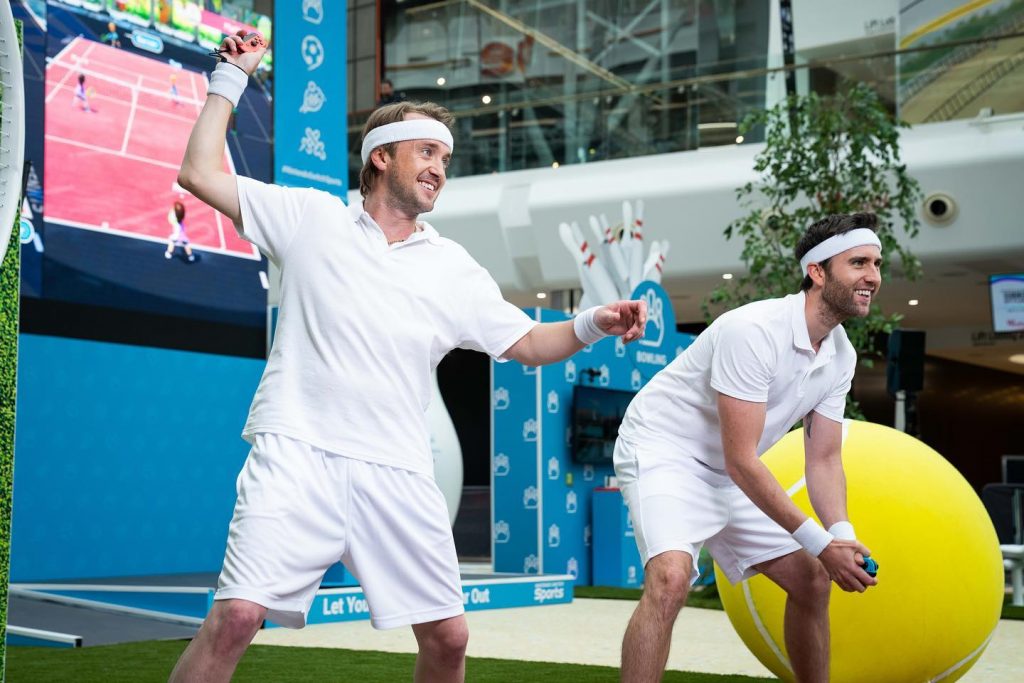 On screen rivals Tom Felton and Matthew Lewis reunited to battle it out in a series of sporting matches on Nintendo Switch Sports at London's Westfield White City today. The duo juked it out in front of a crowd of onlookers, which saw the cinematic rivals go toe-to-toe, reminiscent of their past on screen fictional rivalry.
Onlookers witnessed Felton and Lewis compete in a 'best of three' across a variety of sports featured in Nintendo Switch Sports – the follow up game to Wii Sports, which allows players to use real-world movements to compete in six sports, including Football, Tennis, Bowling, Badminton, Volleyball and Chambara.
Speaking exclusively at the event, Felton commented: "We both know Potter fans love our fictional rivalry and so do myself and Longbottom (Matt). It's always a pleasure to reunite, especially when we get to meet over some really fun games and (friendly) competition!"While Lewis countered with: "It's been such great fun to reunite with Tom today and settle some old scores. I love that we still have a friendly rivalry between us, and it was great to play that out with a game of the new Nintendo Switch Sports here at Westfield today."  
The campaign follows a survey to mark the release of the game, in which voters revealed John McEnroe and Bjorn Borg's infamous tennis showdowns, Cristiano Ronaldo and versus Lionel Messi, and the England football team vs. Germany were the greatest sporting rivalries of all time. The survey also identified the world's greatest fictional rivalries, with Voldemort vs. Harry Potter voted the most popular fantasy foes. 
source: Famous Campaigns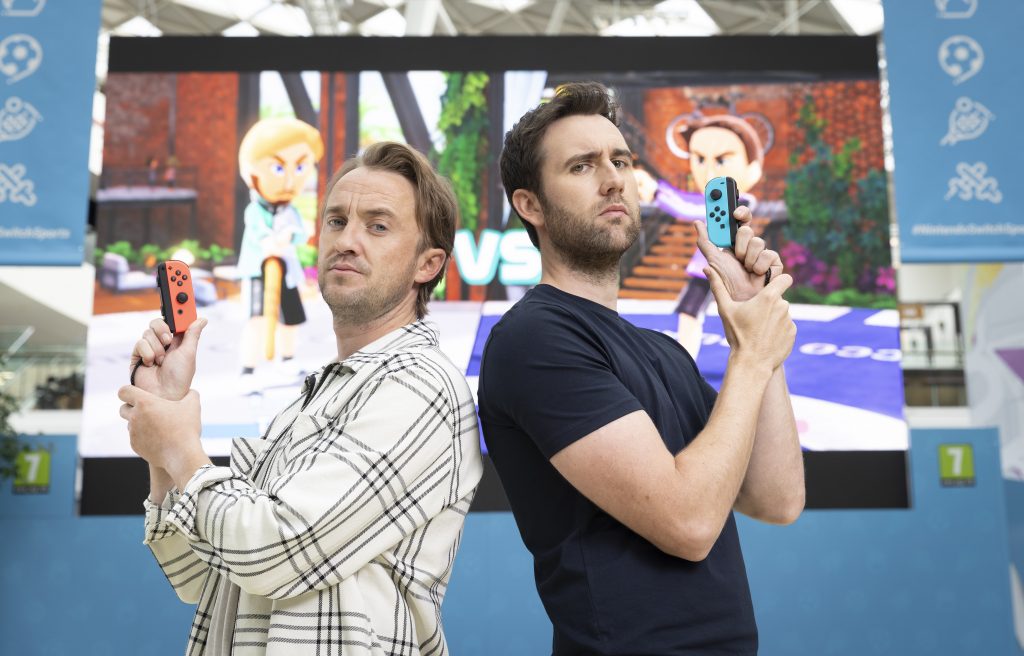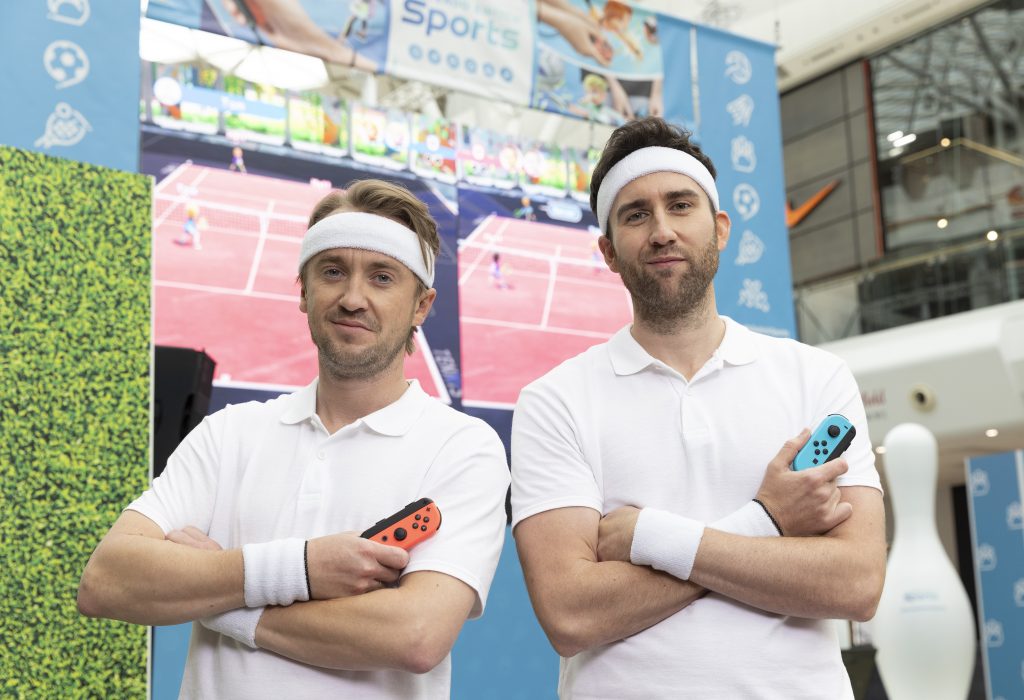 More photos in our gallery!
At this event, Tom and Matt had a special message for Holytown PS & NC: